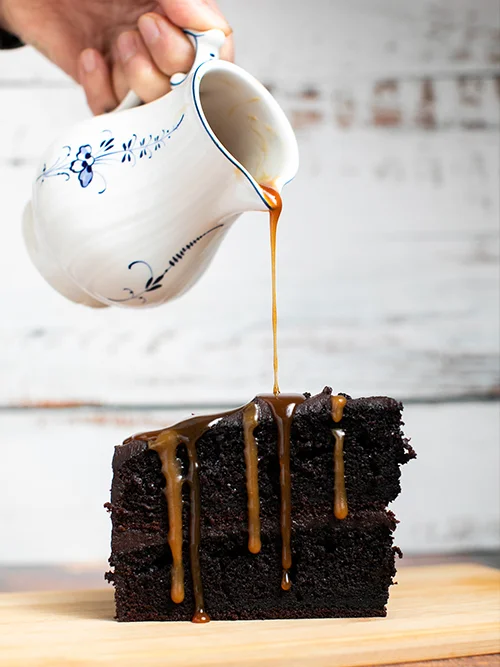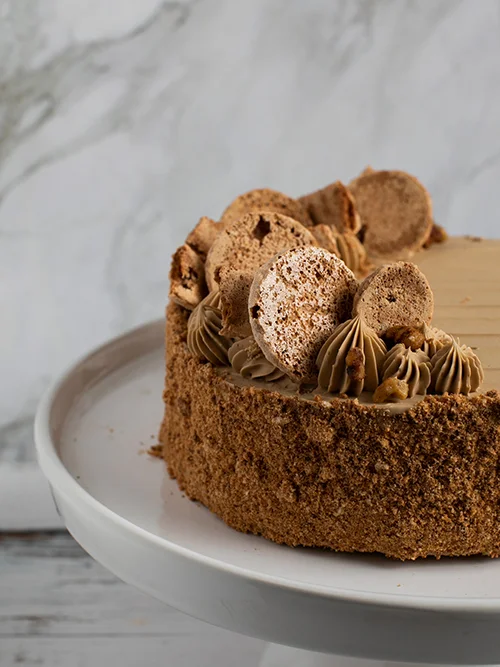 Chocolate Decadent
Devil's food cake, chocolate fudge, salted caramel sauce
Chocolate Decadent (small)
White Mocha Sansrival
Almond Meringue, White Chocolate, Espresso, Candied Walnuts
White Mocha Sansrival (small)
Mango Marjolaine
Almond Meringue, Dark Chocolate, Mousseline Cream, Fresh
Mangoes, Chantilly Cream
Matcha Yuzu Mousse Cake
Matcha Chiffon, Yuzu Cream Cheese Mousse, Fresh Berries
Strawberry Shortcake
Japanese Cotton Cheesecake, Chantilly Cream, Fresh Strawberries
Strawberry Shortcake (small)
PB&J S'MORES CAKE
Devil's Food Cake, Homemade Cookie Crumbles, Peanut
Buttercream, Berry Compote, Chocolate Ganache, Toasted
Marshmallows
Matcha Hazelnut
Matcha, Toasted Milk Crumbs, White Chocolate, Hazelnuts
Brown Butter
Chocolate Chip
Brown butter Cookie dough, walnuts, dark chocolate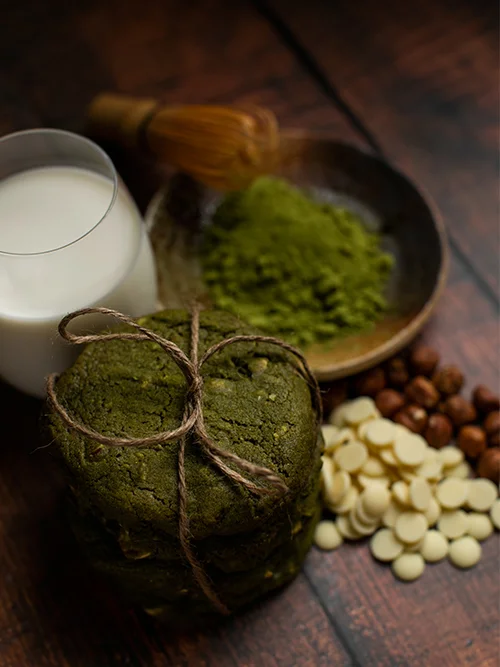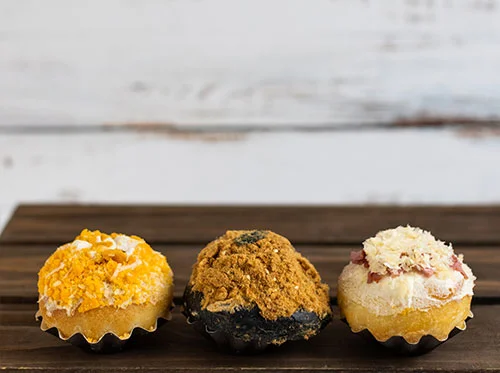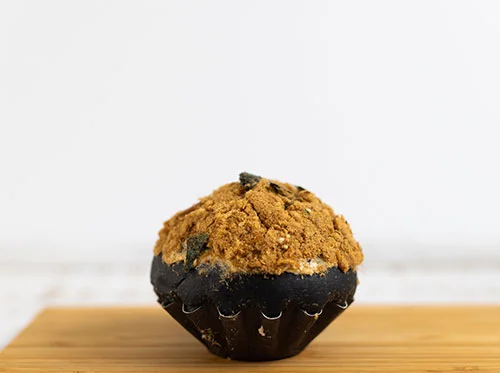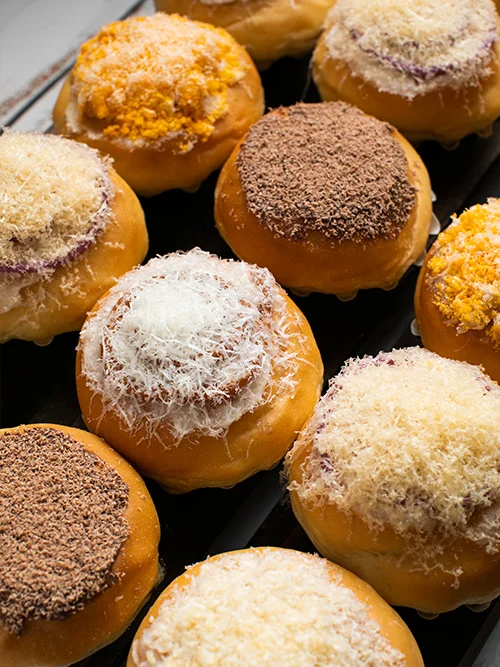 Ensaimadas
Handcrafted and freshly baked Filipino-Style Brioche Buns
Classic
Topped with Parmigianno Reggiano
Ultimate Cheese
Blend of Parmesan, Gouda and White Cheddar
Salted Egg
This is not your ordinary salted egg ensaimada. Our soft and pillowy bun topped with homemade salted egg powder, Aged Gouda Cheese and more salted egg chunks.
Bad Boy (Pork Floss)
Our soft and pillowy ensaimada naturally colored in Organic Coconut Charcoal to give it that edgy look then topped with Togarashi Sriracha Smear and Pork Floss.
Seasonal Flavour: Spiced Ham
**Available for the month of December only.
Our soft and pillowy bun, filled with roasted spiced ham, spiced pineapple compote then topped with more ham and Manchego Cheese
Assorted Flavours Available
Spanish Bread
A variation of the classic Pandesal filled with Sweet Crumbles
Cheese Rolls
With Aged White Cheddar
Salted Caramel Pecan Bites
Layers of Buttery and cream cheese shortbread, chewy pecan filling topped with salted caramel…warning: highly addictive!!!!
Cruffins
Flaky and buttery Croissants shaped like muffins and stuffed with filling:
Available in:Apple Pie, Calamansi (Philippine Citrus) , Salted, Caramel, Nutella, Plum (seasonal)
Kouign Amann
Caramelized Croissant with a hint of sea salt.
Gourmandise
A Croissant variation with fillings
Available in Chocolate Chip, Guava,Ham and Cheese
Scallion Swirl (whole wheat croissant, plant-based)
Note: *Contact us for wholesale menu and pricing