 Our products are lovingly prepared in our kitchen at the COHO Commissary at Powell Street. Inspired by our Heritage and childhood memories, we invite you to try our baked goods using the finest ingredients and traditional methods.
We highly encourage pre-ordering as most of our products are made to order so you get only the freshest cakes, ensaimadas and more!
We will be at the Vancouver Farmers Market in Riley Park and Hastings Park this winter
Check our Instagram for schedule and more details.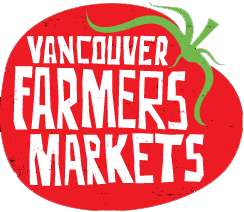 Martha Naguiat-Ebro is an award-winning pastry chef and avid baker from Manila and Vancouver before taking the leap and opening up her own shop during the pandemic.
From traditional ensaimadas to elaborate birthday cakes, Martha loves curating decadent treats with a twist.

We have enjoyed everything that we have tried from Heritage Baking! Their cakes are so moist and never overly sweet. I love the Chocolate Decadence cake!! Their ensaimada's are amazingly soft and fluffy and along with the cheese rolls are my faves!!
Alana Yee (YVR Eats)
I'm a huge fan of Martha and her delicious treats. Her ensaimadas are pillowy soft and come in a variety of tasty flavours. Her chocolate cake is seriously the best chocolate cake I've ever had! Wonderfully moist, super chocolatey and sinfully delicious. The warm caramel sauce that comes with the cake is really something special. I've also tried her strawberry shortcake and it's phenomenal! Made with Japanese cheesecake layers, for a unique and incredibly yummy twist!
Tiffany Loo (YVR Foodie)
All kinds of pastries and bread. Going back real soon.
Perla Ursulo
Just had my first taste of the goods from Heritage Bakery.
Cookies are delicious, and some of the pastry like an apple tart and raspberry muffins are EXCELLENT.
James Gilmartin
"Best bakery EVER! I order bread and other yummy treats atleast 3-4 times a month. You NEED to check them out."
Gary Norton